Matt Ollendieck had been trying cover crops on part of his farm near LaPorte, City, Iowa, when he decided last year to sign up for a pilot project that sells the environmental benefits from his work.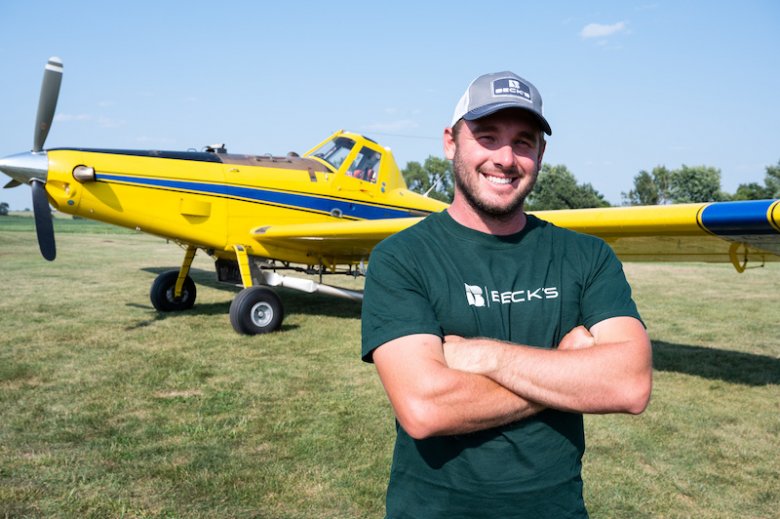 He put all of his acres, planted to corn and soybeans, into cover crops. That expansion was the commitment he made when he signed a one-year contract with the Soil and Water Outcomes Fund. The Fund stacks payments to farmers for the multiple benefits they provide — capturing carbon in the soil, improving water quality, and other environmental outcomes. "I guess the thing I liked is that it's got the government involved, but it's more of a private program. It rewarded us for practices we wanted to do," Ollendieck says. "We were looking for ways to put cover crops across all of our acres."
Under the Biden administration's new emphasis on using on-farm carbon offsets to help slow climate change, a host of businesses are entering that market.
Soil and Water Outcomes Fund aims to increase revenue for farmers by stacking payments for different outcomes from the same practices, says Adam Kiel, the fund's managing director and executive vice president of AgOutcomes, a subsidiary of the Iowa Soybean Association (ISA).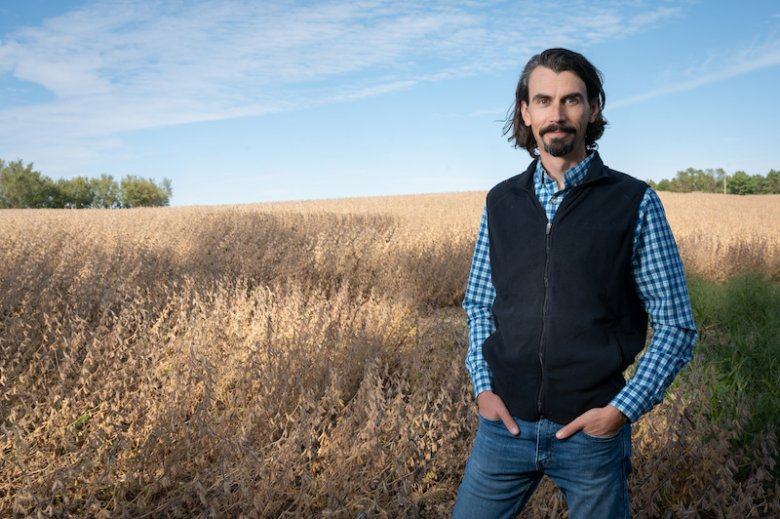 "The payments go up to $40 per acre," Kiel says. "The payments are calibrated to the level of outcomes that are produced. For example, the more carbon and water quality outcomes that are produced from practice changes in the field, the higher you're going to get on that payment scale."
Farmers know what their payments will be when they sign a contract, Kiel says. They get paid half up front and the rest when results are verified.
AgOutcomes provides agronomic services to farmers and works with ReHarvest Partners, which secures required investment capital and finds businesses and government programs interested in buying environmental services from farmers.
The customers currently paying for carbon are Cargill and Nutrien Ag Solutions. In Iowa, water quality payments come from the cities of Cedar Rapids and Ames, Dubuque County, the Iowa Department of Agriculture and Land Stewardship, and USDA's Natural Resource and Conservation Service. Farmers in 24 Iowa counties are eligible to sign up for 2021, in part because those counties are in the watersheds serving the three local Iowa governments.
Right now, those customers are buying tons of carbon sequestered and pounds of nitrogen and phosphorous reduced in water leaving a farm if they're paying for improved water quality, says Mark Lambert, CEO of ReHarvest Partners, a subsidiary of Quantified Ventures.
Last year, the Soil and Water Outcomes Fund had 9,500 acres from Iowa farms enrolled. This year, it is expanding to 100,000 in Iowa and eligible counties in Illinois and Ohio.
The fund pays farmers for the carbon-reducing and water quality benefits created by new practices, and doesn't pay for the practice itself, Kiel says. That means it's not a program just to expand cover crop acres, although so far, "nearly every acre we've enrolled is adding cover crops," he says.
Other ways to reduce carbon or capture it include less tillage and managing crop inputs, he says. One farmer in the program added alfalfa to the farm's rotation. Adding small grains is another possibility.
On Ollendieck's farm, his payment was enough to pay for planting cover crops but not really profitable. He's using cereal rye or oats on some acres and a combination of rye and radishes and oats and radishes on others.
"I would say it's pretty much covering our farm's minimum [cover crop] expenses, which is a concern going forward," he says. He's not certain what the market for carbon will be in the future. That's one reason he likes having only a one-year commitment with the Soil and Water Outcomes Fund. Other programs he has looked into require farmers to sign up for five to 10 years. Ollendieck is signing up with the fund again this year.
Cover crops are helping add revenue to the farm, however. Ollendieck sells seed for rye, oats, and radishes, in addition to providing full service delivery and application.
"Not only are we doing our own acres but it's also added another revenue stream with our seed sales," he says.
Talk to farmers in the Corn Belt and many will tell you they'd like to add another crop into their corn and soybean rotations, but finding profitable substitutes is a challenge.
Selling environmental services can be that change for farmers and rural communities, believes Matt Russell, a southern Iowa cattle and produce farmer who heads Iowa Interfaith Power and Light. The interfaith group is working with farmers to find ways to slow climate change; Russell is enthusiastic about renewed interest in tackling that challenge.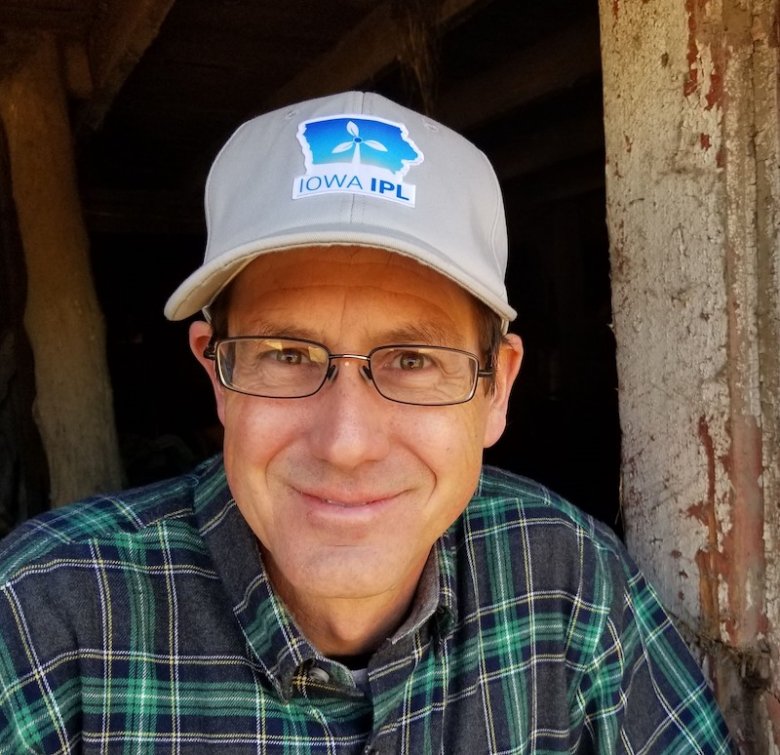 After a decade of little action on climate change in rural America, both large companies and the federal government are moving fast to catch up, he says.
"The question is how fast and who's going to lead, and my fear is that farmers are going to be left behind," he says.
That's one reason why Russell likes the example set by the Soil and Water Outcomes Fund.
"It's a farm organization that's managing this to serve the farmers," he says.
Some of the ways the fund does that is by providing agronomic services to farmers who enroll. Not only do they make on-farm visits, but they'll help growers sign up for the program online, Kiel says.
"We don't want farmers to struggle through enrollment," he says.
And, if a farmer is struggling to get a cover crop planted in August because of bad weather, "we would work with them somehow to get that crop seeded," Kiel says.
For farmers to get the second half of their payment, results must be verified. The Fund uses on-farm visits and satellite images to check that the practices promised are being used. It uses computer modeling to verify the results, with spot check soil sampling and water testing on 10% of the acres enrolled in the fund's program. There is no cost to the farmer for verification, soil sampling, or water testing.
The fund is hardly the only ecosystem markets program available to farmers. In February, the Illinois Sustainable Ag Partnership held a webinar to compare four of them — Nori, Indigo Ag, the Soil and Water Outcomes Fund, and the Ecosystem Services Market Consortium. Another new service with ties to a farmer-owned business is TruCarbon, launched this year by Truterra, a subsidiary of Land O'Lakes.
Here is where you can find the Illinois Sustainable Ag Partnership's "Farming for the Future" webinar and a fact sheet on four ecosystem services.
Here is the site for the Soil and Water Outcomes Fund enrollment.